How to Update Your Billing Information
Credit Card Information can be updated in the Billing Info section of your Web Hosting Control Panel
Directions (If you prefer you can watch a video version)
To make changes to the cc information you have on file:
1) Go to your web hosting control panel at: www.trailheadweb.com/controlpanel
2) Enter login and password
What is my login?
What is my password?

3) Click on "Billing Info" (under Contact/Billing Info)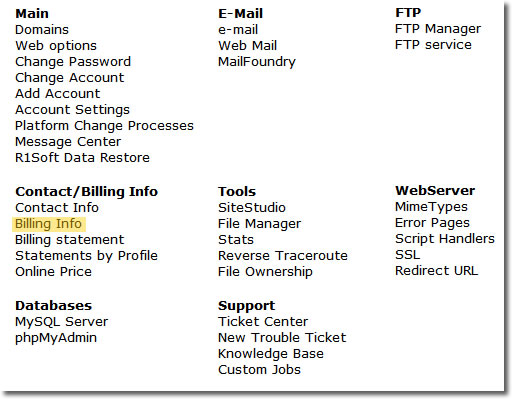 4) Click "Edit" (same line as Edit Billing Profile)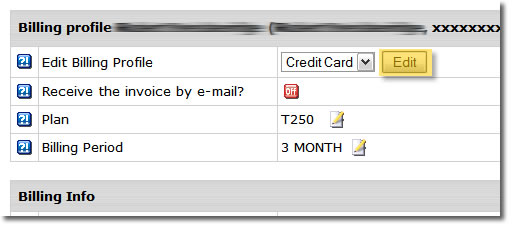 5) Enter the cc info, billing address and email address.
Review all information for accuracy.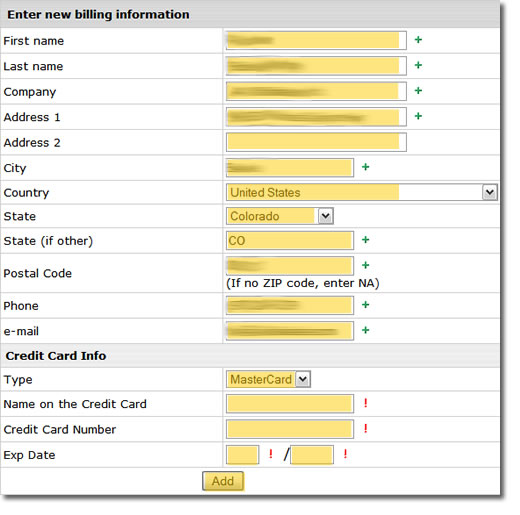 6) Click "Add" - You are done.
---
Your login is synonymous with your username.
Your login can be found in the upper right hand side of your most recent invoice.

---
If you do not know your password:
1) Go to www.trailheadweb.com/controlpanel and click on "Lost Password"

2) Enter your Login and click "Get Password"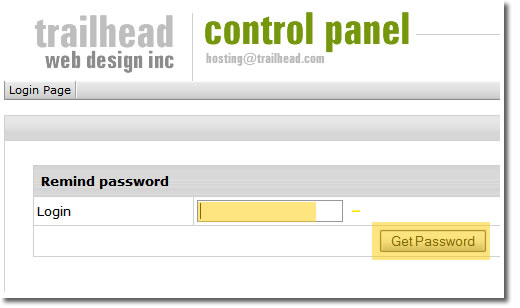 3) Check your email for your password.
4) Go back to www.trailheadweb.com/controlpanel and login with your password and login name.